The Khilari juice production plant was opened in 2017 in the village of Shavshvebi, Gori region (Shida Kartli region, Eastern Georgia) with the support of the state "Unified Agro Project". The company has implemented the ISO 22000:2018 standard. Khilari fruit juices are produced by direct cold pressing and subsequent pasteurization and do not contain sweeteners and preservatives. Raw materials for production are purchased from local farmers. The annual production capacity is 3.5-4.5 million bottles. Prices for juices in local retail chains start at 2 GEL ($0.8) for a 250-gram bottle and 5 GEL ($1.9) for a liter.
— Where are Khilari products exported, and how are negotiations with Germany going?
— We established contacts with representatives of Germany last autumn, during the Riga Food 2022 exhibition. But entering international markets and, in particular, the European one takes a lot of time. Our products received a positive response from the German party based on the results of laboratory tests (including the absence of sugar) and analysts in the price segment. Technical issues related to the quantity, continuity of supplies, etc. are being resolved now.
Our company is initially focused on the export of most of its products. We started exports in 2018. Today, our export markets include the United States, Canada, Israel (where sales are made in B2B and B2C formats), and Qatar. But there is a nuance here: our products are presented in these markets, mainly under the brands of our partners from these countries. Although the label, of course, indicates that the producer is Khilari from Georgia.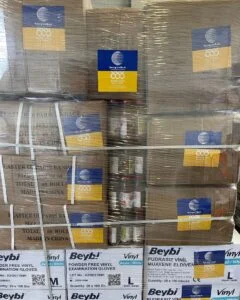 We continue to work on diversifying export markets, which is of great importance to us. And in this vein, we take part in various international exhibitions. Recently, in January, we visited the International Green Week in Germany, and as I already mentioned, this is the target market for us. There were many companies of our type, there were meetings with local distributors, and people, and new contacts were established. I think that the German consumers who visited the exhibition were convinced that good, high-quality food and drinks are made in Georgia.
— What is the assortment of Khilari products today?
– At this stage, our main assortment includes 5 types of juices – apple, peach, cherry, quince, and red grape. There is also plum juice, but it is only produced for export. In test mode, we recently made feijoa juice. Soon we plan to add orange and pomegranate juices. We pack juices in glass bottles of 250 grams, 300 grams, and 1 liter. There are also convenient three-liter Bag-in-boxes.
— Does your company plan to more actively sell products under its own brand?
– Sure, yes. But given the fact that we are a new company and have recently begun work on this, we face some obstacles. One of them is that the brand is not yet firmly represented in the Georgian market.
– What do you mean by this?
– First of all, I mean relationships with local retail chains, with a significant part of them. It is difficult for new enterprises to come to an agreement with them. This is not so much about the documentation that needs to be submitted, but about payments for products to be presented in a specific chain and on an attractive shelf. There are chains with which we cooperate – Goodwill, Nikora, Carrefour supermarkets, as well as the Gulf Store at the gas station of the Gulf Georgia oil company (we are represented in all of them under our brand), but there are chains that ask for huge sums for this. A representative of one of the supermarket chains, for example, offered to join his chain for an annual payment of 150 000-200 000 GEL ($56 800 – $75 800). Even if the company has such funds, I believe it is wrong and unfair to demand them to introduce Georgian products to the Georgian market. However, we cannot impose our opinion, as each chain has its own requirements and commercial conditions. Similar is with the placement of products on an attractive shelf. In one of the largest chains, for example, our products take the lowest shelf, where 90 out of 100 consumers will not bend down, and imported juices are on the shelves at eye level. Juices are not an essential product, and the average consumer is unlikely to examine the entire range, he will take what is closer and cheaper.
I think that the issue is not only chains, but this is a complex issue of the lack of respect of Georgian consumers for domestic products. Practically at all modern enterprises of our field, modern standards of product safety and quality have been introduced, norms are observed throughout the entire production chain, and considerable funds have been invested. Consumers must realize that our products that are exported and those that are sold here are of the same, high quality. A large-scale popularization of Georgian products is needed, not only abroad, but also in the local market. As well as increased state support for responsible producers – so that the plants work at full capacity, and their products are price-competitive (quality is our guarantee) in both local and international markets. We all agree that it is necessary to develop local food production, reduce dependence on imports, and promote the employment of residents. A lot of resources are spent on the creation of modern enterprises and related infrastructure, both on the part of the state and the private sector. But if we fail to sell products, both the state and the private sector will suffer.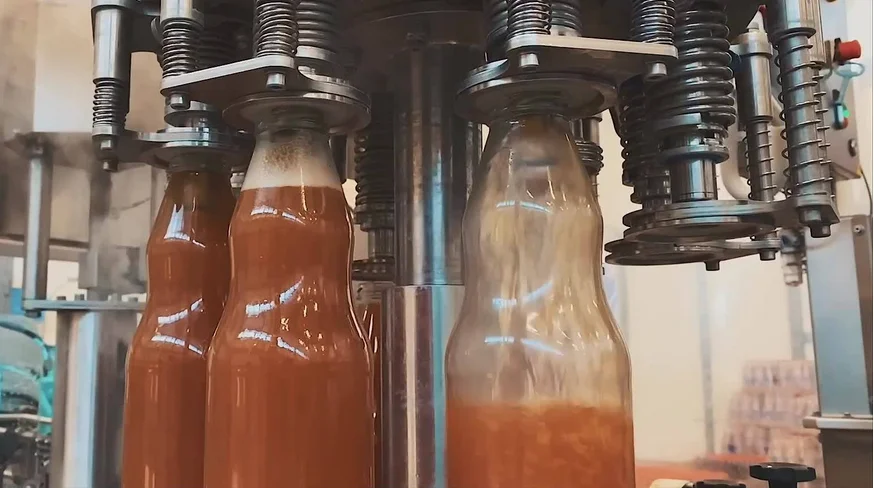 — In your opinion, what does the strengthening of state support look like?
– I think, in assisting food industry enterprises in solving the problems that they have faced recently. This primarily concerns energy tariffs. Last year, natural gas for enterprises rose by 0.40 GEL ($0.15) per 1 cubic meter, and electricity rose by 0.15 GEL ($0.06) per 1 kWh. This, of course, led to an increase in the cost of production and selling prices. As a result, it has become more difficult for us to compete with imported products in the local and international markets. As far as I know, producers in Armenia and Azerbaijan are much more advantageous compared to us.
There is also an issue with packaging. Our product does not even cost as much as its packaging. In Georgia, only two types of liter glass bottles are produced from the containers we need. We import the rest, now mainly from Turkey. We used to import bottles from Ukraine and were very pleased with both the quality and the price – these imported bottles were cheaper than local ones. But with the outbreak of the war, we had to look for an alternative. Now the prices for containers have increased – a local manufacturer, pointing to the rise in the price of energy resources, raised them by 35%, and manufacturers in Turkey, citing inflation – by 25%. Under such conditions, it is difficult to compete correctly and fully in the markets. We are trying to solve this and, I hope, we will succeed.
By the way, we do not have problems with labor as many other enterprises do: our plant is in an area where internally displaced persons, 170 families, live, and we can select workers from among them. At the same time, our policy is to pay workers good wages, which means that this item of expenditure grows from time to time. In my opinion, the social assistance principle should be revised in the country to promote an increase in labor. There are people who really need such help, and there are those who can work but are lazy. In addition, I have seen many cases when workers asked to pay their salary unofficially, explaining that if it was officially recorded, they would not be getting a job-seeking allowance. I believe it is time we changed the criteria for social assistance.
— What are Khilari's next plans?
— Overcome challenges, and develop both domestic sales, and exports. In addition to Germany, our immediate plans include entering the Azerbaijani market and selecting other export markets. As for the Georgian market, we have reached an agreement with a large distribution company that will supply our products to various retail chains where we are not yet present under our brand.
Source : EastFruit