Curious about the best places to live in Georgia?
If you're looking for a unique country, you'll find one at the intersection of Europe and Asia; Georgia. Located between Russia, Turkey, Armenia, and Azerbaijan, Georgia has had a challenging history and is still a developing country.
Because of this, Georgia is not a place that may be at the top of many tourists (or expats) list. However, this just makes the country a hidden gem!
Georgia has many fabulous things, including diverse architecture, stunning landscapes, and meager living costs.
So, if you want to experience a different lifestyle and culture than what you're used to, you'll surely love Georgia.
Moreover, numerous beautiful cities and towns are waiting to be discovered here, besides the capital. So let's explore the five best places to live in Georgia for expats.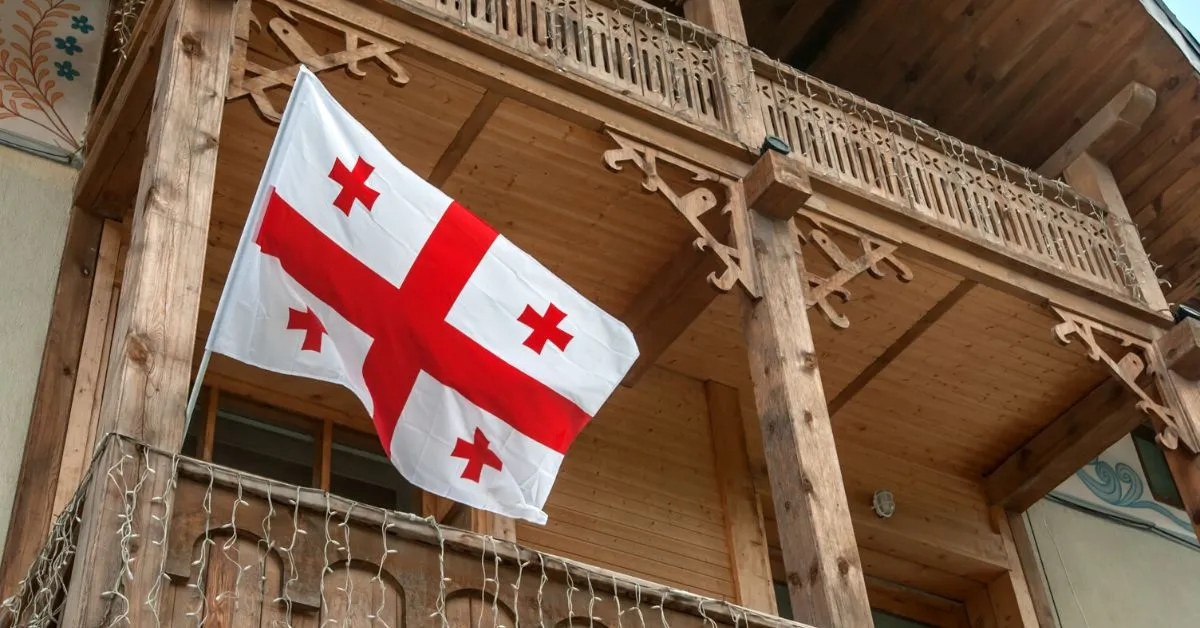 Tbilisi
As the capital and the largest city in the country, Tbilisi naturally has the largest expat population.
As a result, this cosmopolitan city is the area of Georgia with the most western influences, including western-style bars, restaurants, and coffee shops.
Tbilisi is a city like no other in terms of looks and character. When visiting for the first time, your experience will certainly not be what you expected.
Still, the odd quirks are what make many expats fall in love with Tbilisi.
While the cobblestone old town of Tbilisi is full of ancient and diverse architecture that reflects its long and complicated history, the city has an up-and-coming vibe.
It also has a thriving and diverse night scene, so you'll have fun here, no matter your style.
Tbilisi has everything, from live music to quirky-themed bars to massive raves.
Another reason Tbilisi is one of the best cities in Georgia for expats is that English is more widely spoken here than in any other part of the nation.
Moreover, its welcoming foreign community and western amenities make it the easiest city to settle in and feel at home when you first move to Georgia.
Of course, as the capital city with over 1 million residents, you'll find the largest selection of jobs here too. There are tech, engineering, digital marketing, and finance opportunities, to name a few.
It may not be the cheapest part of the country to live in, but it's still super affordable compared to many parts of Europe and the USA.
Now, there are some downsides to Tbilisi. Firstly, the city is disorganized and polluted, and the traffic is chaotic and often unsafe.
If you are planning to move to Tbilisi, it's recommended to research these issues further.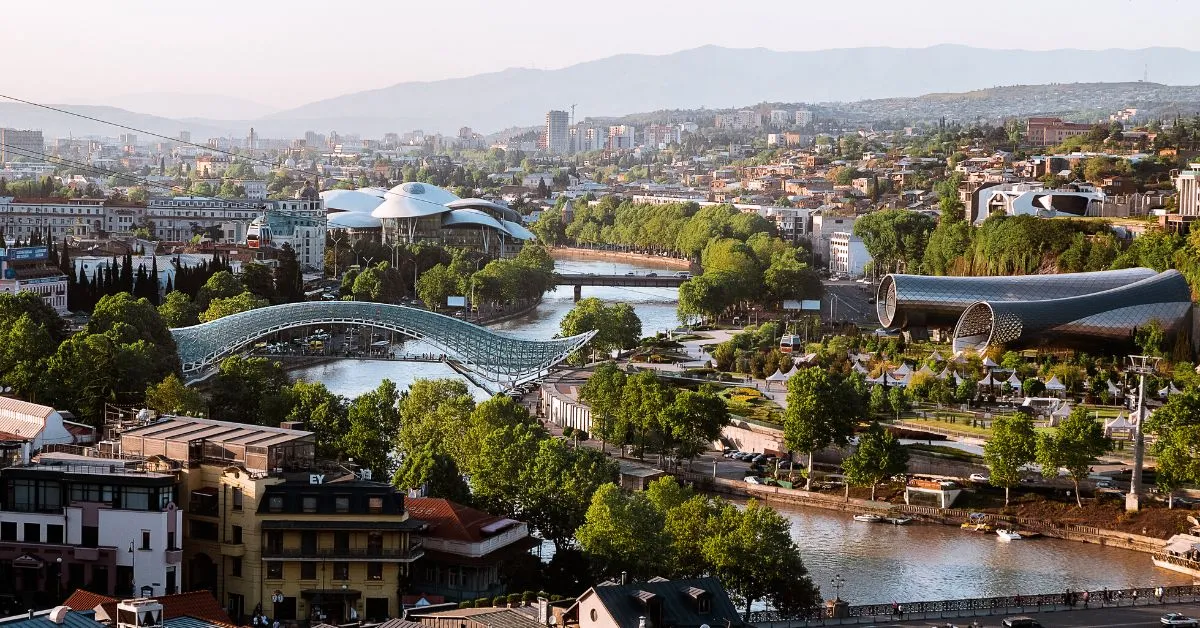 Batumi
If you like to live by the coast, Batumi is easily one of the best cities to live in Georgia for you. The port city is the capital of the Georgian republic of Adjara and is close to the Turkish border.
Its population is over 150,000 residents, making it much quieter and less congested than Tbilisi. Batumi has a laid-back, touristy atmosphere and much more natural beauty than the capital city.
For example, Batumi Boulevard features a beautiful waterfront promenade with a large green park and a beach. The coastal town is also surrounded by thick, lush forests.
The infrastructure may not be as modern as Tbilisi's, but you'll still find everything you need here.
Moreover, as Batumi has a humid subtropical climate, it's warmer than the capital city, but it rains more too.
English is still relatively widely spoken here, mainly by the younger residents.
All of these reasons, along with cheaper living costs, have resulted in a steady increase in foreigners choosing this town for living and working in Georgia.
However, as a much smaller place, fewer job opportunities exist here. Thus, it is popular with remote workers and digital nomads who enjoy working from one of the promenade cafes.
You can rent a one-bedroom apartment for $400 to $500 a month or a 3-bed for up to $800. Restaurant prices here are about 35% lower than in the capital city.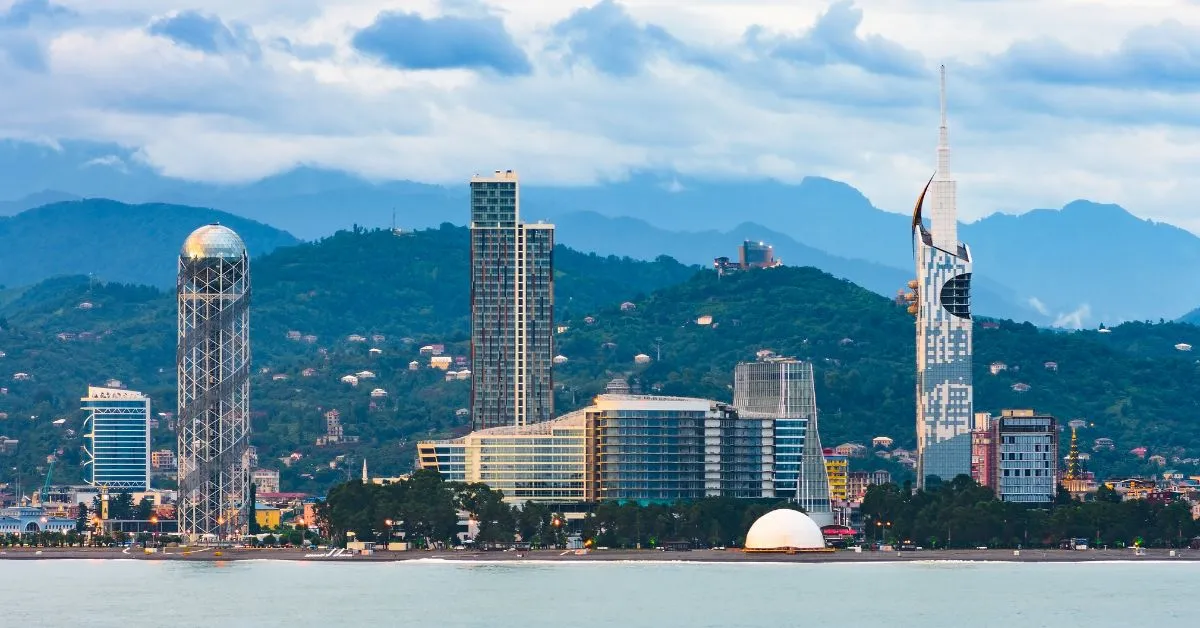 Kutaisi
In the center of the country, you'll find Kutaisi, the former capital and one of the nation's oldest cities.
There is a mix of historical attractions, from cathedrals and monasteries to well-preserved dinosaur footprints and legendary caves.
Kutaisi has a similar population as Batumi, so it's one of the best cities to live in Georgia for expats who don't like the hectic and crowded feel of Tbilisi.
It's about a 3.5-hour drive from the capital city, but that's no problem as Kutaisi has its own international airport with good links to many European countries.
Kutaisi has a more authentic and local feel than Tbilisi and Batumi, which can be both good and bad. While it will allow you to experience more of the Georgian culture, you might also get a bit of a culture shock if it's your first time in the country.
What's more, English is not widely spoken here, so it can be challenging to get by if you don't know basic Georgian or Russian.
However, if you're keen to learn the language, there is no reason why you can't fit in and settle into life here as the locals are super friendly.
Another perk of Kutaisi is the meager living costs. Restaurant prices are about 35% cheaper than in Tbilisi, but rent is the most significant difference in costs.
You can rent a one-bedroom apartment for as little as $200 a month here, which is about a quarter of Tbilisi's rent prices. Even 3-bedroom houses are cheap to rent, rarely costing more than $400.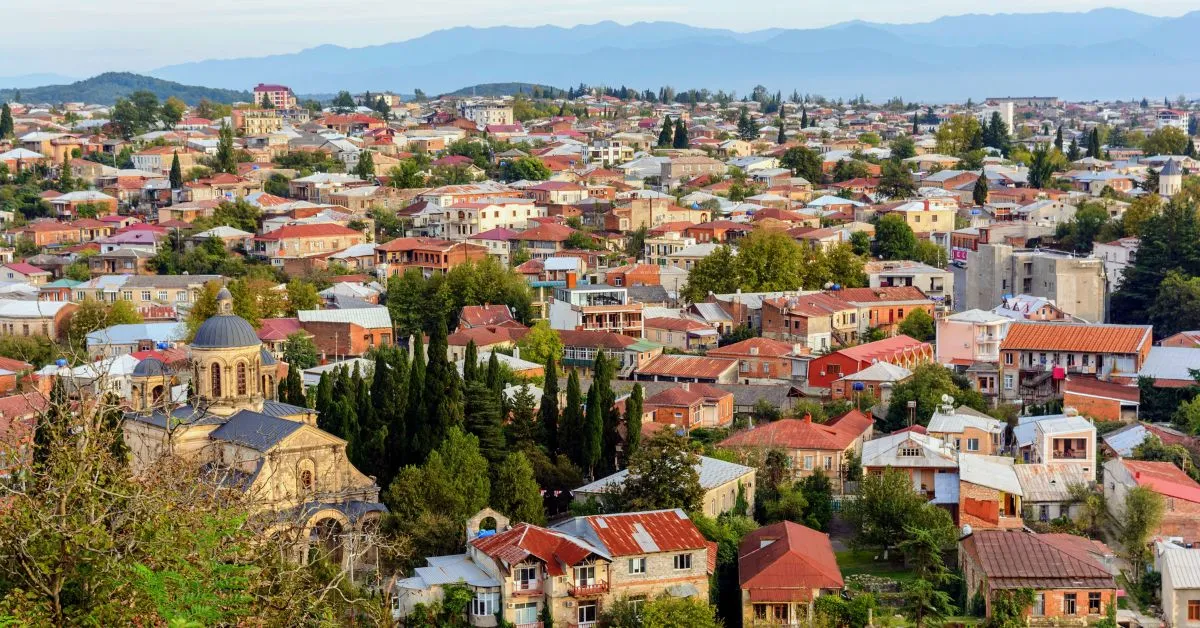 Zugdidi
Zugdidi is a small city in northwestern Georgia, home to about 75,000 people. It is a significant cultural and historical hub with a mix of modern and historical architecture.
As a smaller city, Zugdidi has a community feel, is peaceful, and is walkable. There are many beautiful places to see, including a 19th-century palace, a botanical garden, and a city boulevard.
As it's not a well-known city, there is currently not much of an expat community in Zugdidi. So, if you're moving to Georgia for the first time and don't speak the language, Zugdidi may feel a bit overwhelming.
However, it's one of the best Georgian cities for foreigners who have been living and working here for a while and are seeking a more peaceful life.
The cost of living is incredibly cheap, too, as you can snap up a one-bedroom apartment for less than $100 a month.
Gori
Gori is a beautiful small town close to the capital. The Georgian word Gori means hill, as the city boasts a gorgeous green, hilly landscape.
The fortress in the center of town is the biggest attraction, closely followed by the Stalin Museum.
There are few other things to do here, and there's no nightlife. However, Tbilisi is only a 90-minute drive away, making for fun city breaks when you get bored.
Moreover, like Zugdidi, the cost of living is low, and the city is walkable and peaceful.
Like Zugdid, despite Gori's natural beauty, it may not be the best part of the country to move to if you don't speak the language or know much about the culture.
Thus, Gori is great for expats who have been living in Georgia for a while or retirees looking for a peaceful lifestyle.
Final Thoughts On Living In Georgia
While Georgia may not offer the highest quality of life, there are many perks to living in this diverse nation.
Everything is affordable, there are direct and cheap transport links to many European countries, and it's much safer than most people expect!
What's more, each of these five best places to live in Georgia boasts a unique character, so there is something for everyone here.
Are you heading to Georgia soon? Read our guide to learn how to buy a SIM card in Georgia.
Not sure if Georgia is the right destination for you? Read one of the following expat guides:
☑ Book your flight: Who said you won't be able to find cheap flights? My top saving tip is flexibility. If you're flexible, you should be able to find a cheaper flight. Check out Skyscanner or Google Flights for the hottest deals.
☑ Book your accommodation: Want the comfort of being at home or the luxury of a hotel? I love using Vrbo and Booking.com for those very reasons. If you're a solo traveler, Hostelworld offers a wide variety of hostels you should take a look at. Alternatively, if you're a budget traveler, sign up for Worldpackers to get FREE accommodation in exchange for work.
☑ Rent a car: Make your trip more comfortable by renting a car with DiscoverCars.com. This website allows you to compare car rentals around the world.
☑ Stay safe: Travel mishaps happen – so, better be safe than sorry by covering your back with travel medical insurance. I would suggest SafetyWing or Genki as they offer the best rates, especially for long-term travelers.
☑ Pack the essentials: Universal charger, check; power bank, check; passport, check! What else could you forget? I've put together this ultimate packing list just for you!
☑ Do you need a visa? If you aren't sure if you need a visa, it's highly recommended for you to double-check. You can use iVisa – it's super useful and easy to use.
Source : A Broken Backpack